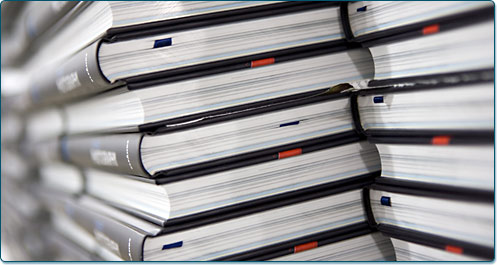 Our client base is global in nature, mirroring the path of commercial development worldwide.

The list is all-encompassing, and includes large international publishers, one-man independents, and every size of company in between.

We have a long track record of supporting small and medium-sized companies which has given us valuable insight into the challenges they face. As a result, we have built in an advisory function into our service philosophy based on our accumulated experience.

For more information on our solutions-based approach to your business, go to Services.

We place a high priority on developing long-term relationships with our clients. It is unusual for a client to depart, and not unusual for that client to return when an experience of dealing directly with a vendor, but separated by time and geography, proves less than satisfactory in terms of service and cost-effectiveness.

We observe strict confidentiality with regard to our clients' projects, especially where sensitive competitive information is involved. Prior approval will always be sought before use is made of the clients' names, products or experiences in our website or other collaterals.