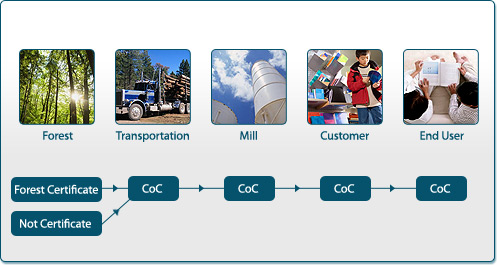 Responsible development is a subject that has increasingly attracted the attention of large and small companies as they strive to contribute to the conservation of natural resources. Like many different business sectors, the print and publishing industry has to consider how it can develop responsible behaviours and meet the demands of clients whose ethic is to use clearly identified eco-friendly products.
There is growing interest in the Forest Stewardship Council® (FSC) certification system, which started life as a small movement but has answered a business and corporate responsibility need, with more companies seeking the imprimatur.
Colorcraft is a FSC certified business and is able to help clients source products for use in their projects that have a certified chain of custody as coming from responsibly managed forest resources. Assurance of this comes from two key pieces of information.
The forest of origin is proven to be well-managed (Forest Management certification)
The wood in the product has come from an FSC certified forest, is reclaimed or from other Controlled Sources (Chain of Custody certification)
However, clients must appreciate that whilst there is growth in demand, the amount of such resources that can be drawn upon is still limited. When stipulating FSC certified products are to be used, clients must allow extra time in the production schedule for sourcing to ensure they can be secured, as well as be aware of higher costs incurred for responsibly developed raw materials.
We are able to advise our clients who make such requests, as well as provide the necessary documentation.
Our FSC license code is: FSC-C016074